School Resumes Thursday January 5th 2023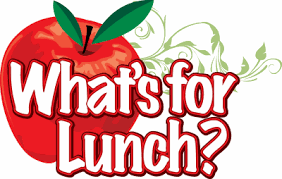 CAA Introduction & student interviews
Virtual campus Tour 
School REopening plan
DONATIONS & TUITION PAYMENT LINK!
Please use the following link to donate or pay the school tuition.  You can also pay registration using this link: https://www.adventistschoolpay.org?OrgID=ANTF2O
Open enrollment continues and we look forward to receiving your application for the upcoming 2022-2023 school year. https://www.conyersadventistacademy.com/students

For those of you who were asking about registering for next year, the registration information is included in the online application. Please go to the website (https://www.conyersadventistacademy.com/), click on Admissions, and then click on Documents, then go to your right and click on Student Application for Admission. Fill out the application, download it to your computer and then email it to Mrs. Hollis at: info@thecaaschool.com . We are praying for and expecting more students. Please help us by spreading the word.
"Do not be surprised at the fiery ordeal that has come on you to test you, as though something strange were happening to you. But rejoice inasmuch as you participate in the sufferings of Christ, so that you may be overjoyed when his glory is revealed." 1 Peter 4:12-13
Our thoughts and prayers are with and for our precious students at our school and for those who provide high-quality care and instruction for them. Also, we are in ardent prayer for our communities, our nation, and our world dealing with this significant pandemic, and especially for those whose lives are threatened by it at this present time.
---
As a parent you want the best for your child.  And as teachers, so do we.
We believe that the best education results when Christ is at the center of all we do, the Bible is our foundation and students learn through a whole child approach––nurturing their growth spiritually, academically, physically and socially.  We invite you to visit us and learn more about how this happens at our school.
---
Events
TBA